Happy Sunday, Everyone,
I hope that you are hanging in there and are staying healthy!  I am now presumed positive for COVID-19 so I have been in isolation in my bedroom to hopefully prevent my family from catching it.  In Colorado, we are officially in a state of disaster, and each day seems to get scarier.  I am hanging in there, but I will admit that I am very scared about what is happening to our world.
That is why I wanted to share with you today something that has really helped me with my mental and physical health and that might help you during this time as well.
Creating a crisis kit is one of my favorite therapeutic techniques to help you protect your mental and physical health.  My personal crisis kit has been a lifesaver on many occasions, and I still keep it out openly in my house so that I can use it whenever I feel like my mental or physical health is declining.  Creating a crisis kit itself, however, can be anxiety-inducing, so please take care of yourself as you read through this article and contemplate creating or modifying your personal crisis kit.
With COVID-19 spreading throughout our world and changing our everyday lives, it is more important than ever that we are proactive about protecting our mental and physical health.  Now is the optimal time to make yourself a crisis kit that will protect not only your mental state but your physical health if you should become sick.  Below are my recommendations for items that should go in your COVID-19 Crisis Kit, but you are free to add anything that you think would comfort you or protect you in a time of crisis.  I recommend that you put all of the items from your crisis kit in a bag, bin, or any container that you can keep in a communal area so that you know it is there when you need it.
1) Acetaminophen, Mucinex/Decongestant, Sore Throat Lozenges, Nasal Spray
The recommended treatment for mild coronavirus symptoms is similar to a cold or the flu.  The essential over the counter remedies that have been recommended by doctors are acetaminophen (Tylenol) for pain and to reduce a fever, while Mucinex or other decongestants, sore throat lozenges, and nasal spray can help with respiratory symptoms.
Adding these to your crisis kit will help prepare you if you are to contract the virus, or anyone in your home begins to show symptoms.
\2) 30 Day Supply of Prescription Medications
Many areas are seeing shortages of common prescription medications, and as someone who takes multiple psychiatric medications, I find this extremely daunting.  If possible, request that your doctor and/or psychiatrist help you fill an additional 30-day supply of all of your medications so that you can be prepared if you have to stay at home for extended periods of time, or there is a shortage of your medication.
If your insurance tries to block these additional refills, you can call your insurance and explain how you are preparing for your extended care while in quarantine, and you can ask that your prescription refills be approved.
3) Crisis Hotline Numbers
Having crisis hotline numbers and resources in your crisis kit is SO important.  I have provided a graphic below with some of the main crisis hotline numbers, but there is also a website listed for further resources.
Your local health system should also have a specific number you can call with any concerns or questions about COVID-19 and including this number or resource can be extremely beneficial.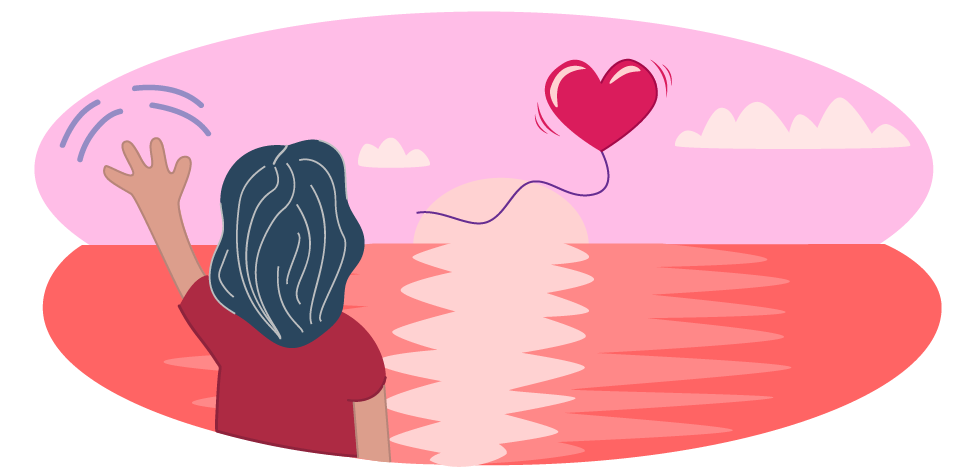 4) Phone Numbers/Emails/Contacts for Loved Ones/Support People
When we are facing a mental health or physical health crisis, it is vital to know that we have the support we need so that we don't feel alone.  I highly recommend adding a physical list of any contact information for people who you can reach out to for support, including loved ones and healthcare professionals (doctors, psychiatrists, therapists, etc.)
When I am in a crisis, I often do not have the mental capacity to figure out who I can reach out to without a visual aid, so adding a physical list of contact information for my support people has been so helpful.
 5) A List of Your Favorite Books. Movies, TV Shows, Music, etc.
Books, movies and TV shows are some of the most comforting and important things to me in my everyday life, and certain books, movies and TV shows help me to soothe myself when I am in crisis.
If you feel the same way, consider adding physical copies of your favorite books, movies, TV shows, or music to your crisis kit, or a list of them and where you can find access to them (such as on streaming platforms).  My list of comforting books, movies, and TV shows is so long that I did write it all down in a composition book that I added to my crisis kit, and I add to it when I find new media that soothes me.
6) Heating Pad
Heating pads are so soothing, and they are helpful whether you are physically ill or dealing with a mental health crisis.  If you already have a heating pad, consider adding it to your crisis kit.  Or, you can make your own!
An effortless way to make a heating pad is to take a sock and fill it ¾ of the way with rice or oatmeal, and lavender essential oil if you prefer.  Then, tie it closed and heat it up for 1 – 2 minutes.  This type of heating pad is wonderful to put over your eyes to help you relax, and it is a savior with headaches and migraines.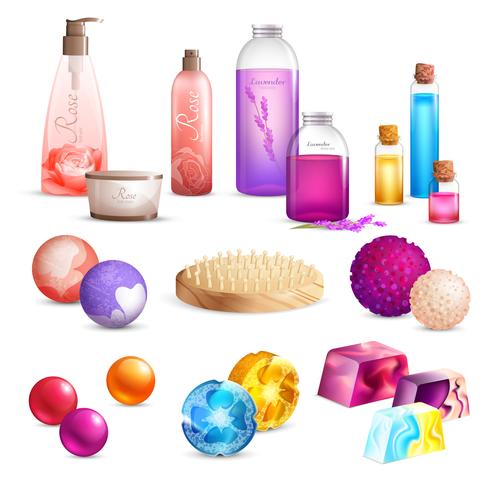 7) Soothing Lotions, Candles, Bodywash, etc.
Scents that we find soothing can be so grounding while helping us to relax, which can be both mentally and physically helpful.  I personally am soothed the most by lavender, chamomile and jasmine scents, so I have lotions, bath bombs, candles, and bodywash in these scents in my crisis kit.  Think about what scents soothe you the most and consider adding items with these scents to your crisis kit.
8) Weighted Blanket/Comfy Blanket
Blankets are a wonderful way to feel secure mentally and physically, and weighted blankets are especially helpful in this way.  If you have a weighted blanket you can include that to your crisis kit, but if not, you can choose a personal blanket that you find comforting to help you if you should fall ill and to soothe your mental state.
9) Comfort Items
Comfort items refer to anything that brings you happiness or comfort.  These can be stuffed animals (in my case) or pictures of loved ones, favorite places, mementos from trips, collectibles, etc.  Add a few of your personal comfort items to your crisis kit to bring you joy in times of crisis.
10) Fun Activities
Adding in some activities that you can do to keep yourself busy and soothed is an additional crucial step.  In my crisis kit I have cross-stitch, crochet, and coloring books that I use only when I am in crisis so that they are a special treat.  If you enjoy any small activities that you can include in your crisis kit, such as drawing, coloring, crocheting, knitting, painting, boardgames, puzzles, etc., then this will add some fun to your situation and provide you with a pleasant distraction.
Are there any items not listed that you would suggest for a crisis kit specific to COVID-19?  
Please consider leaving me a small tip if you enjoy my reviews and articles. 
Your kind donations allow me to put food on my table.  Thank you for helping this small artist!